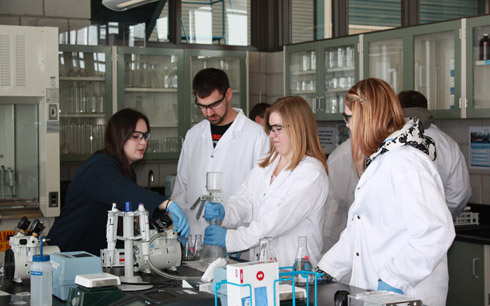 Dr. Souleymane Ndiongue, P.Eng.
Manager, Research and Technology Institute
Read More
Research at the Walkerton Clean Water Centre
To support the mandate of the Walkerton Clean Water Centre (Centre) and contribute to safeguarding Ontario's drinking water, the Centre sponsors research activities related to the the Centre's mandate, supports in-house practical research projects that can provide information and education to Ontario water systems, and can also be transferred to the Centre's training programs. As part of its mandate, the Centre advises the Ministry of Environment and Climate Change on research priorities. In addition, the Centre supports research projects that can directly benefit Ontario small drinking water systems including municipal, non-municipal, remote and First Nations systems.
Do you have a research idea?
As professionals in the water industry, your input regarding knowledge gaps is critical to help guide the Centre's research. With the collaboration of the Centre and the Research Advisory Committee, we encourage your input to not only help craft the Centre's Research Plan but also identify research needs for Ontario. We invite you to contribute your thoughts on what research is needed for Ontario's drinking water industry. Please contact Dr. Souleymane Ndiongue, Chair of the Centre's Research Advisory Committee at 519-881-2003 ext. 308 or sndiongue@wcwc.ca.