Pilot Testing Services
Pilot testing provides information to the Centre's clients to enhance their understanding of their source water characteristics, the performance of their treatment and those of alternative treatment options. The Technology Demonstration Facility plays a dual role in supporting clients for pilot testing and hands-on training. It features many pilot scale treatment equipment including conventional and advanced treatment processes. The Centre has years of pilot testing experience in areas such as control of trihalomethanes (THMs), iron and manganese, trace contaminants, algal toxins, coagulant metal residuals, and coagulation optimization.
To learn more about how the Centre supports its clients with pilot testing services contact:
Souleymane Ndiongue, Ph.D., P.Eng.
Manager, WCWC Research & Technology Institute at sndiongue@wcwc.ca or call 1-866-515-0550 ext 308
or
Devendra Borikar, Ph.D., P.Eng.
Lead Technology Demonstration at dborikar@wcwc.ca, or call 1-866-515-0550 ext. 313.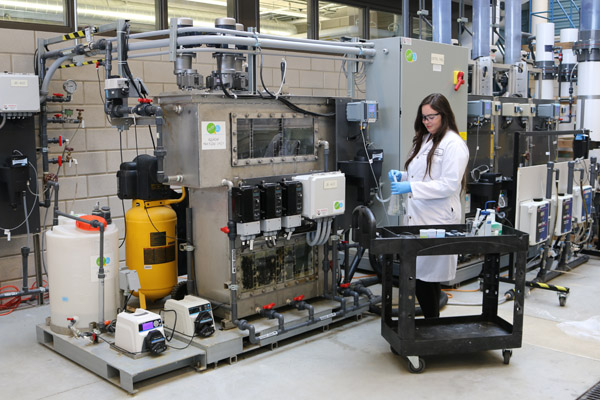 "The Centre exists for the purpose of educating and supporting our clients as they address their water system risks in order to safeguard Ontario's drinking water." To deliver on this mission, consistently with the regulated objects, the Centre will continue to pursue and grow its pilot testing services.