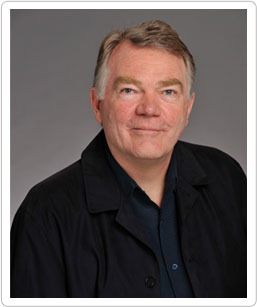 Message from the Chief Executive Officer

In 2012 we focused on fulfilling our mission to deliver high-quality operator training, conduct practical research and support Ontario's innovation agenda. We've heard the requests for more hands-on training and have delivered with great hands-on training at the Centre and across the province. We hosted Maintenancefest events in Smiths Falls, Chatham and at our Walkerton headquarters. We delivered a provincial workshop on the Drinking Water Quality Management Standard to more than 120 participants. We offered additional and consistently better training for operators and other water professionals across the province, including the new mandatory certificate renewal course, Treating and Distributing Safe Drinking Water. Our Small Systems Seminar and our new practical course for small systems helped deliver on our mandate to support small systems.
With the assistance of our Research Advisory Committee, our Research Plan is being implemented. This plan sees us continue to transfer knowledge on cost-effective solutions for small drinking water systems. We've increased our capacity to support water technology/service companies and contribute to Ontario's drive to be a leader in the water technology sector.
What can you expect from the Walkerton Clean Water Centre in 2013?
· Greater selection of high-quality hands-on courses and more advanced training
· Collaborative practical research projects aimed at solutions for small drinking water systems
· Increased contribution to Ontario's position as a leader in the water technology sector, through the provision of performance assessment and business-to-business partnership development services
· Enhanced two-way communications with our clients
Municipalities, First Nations, engineers, researchers, technology companies and government departments: we are your trusted, unbiased partner to ensure clean, safe drinking water. This is your Walkerton Clean Water Centre. We look forward to serving you even better in the coming year.